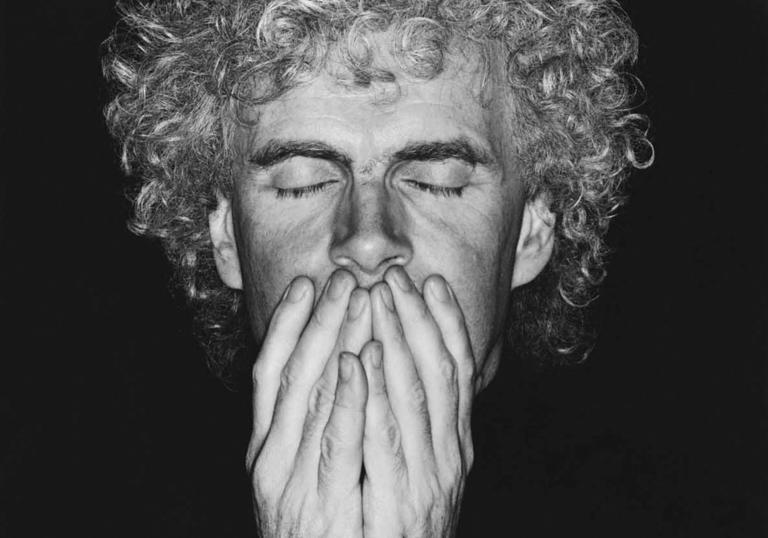 Sir Simon Rattle and the London Symphony Orchestra at the Barbican Hall with Janáček's
Sinfonietta
, Sibelius
Symphony no 5
and Szymanowkski 's
Violin Concerto
with Janine Jansen, following on from Sunday's season opener where Rattle and the LSO did Birtwistle, Holst, Turnage and Benjamin Britten.
Please read more about that first concert in my review HERE which was a wonderful experience.
As always, with Rattle, intelligent, thoughtful programming. Just as the thread in the first concert was "New Music Britain" linking Holst, Birtwistle, Britten and Turnage, the thread in this second concert might have been "Britain and New Music in Europe".
Janáček and Sibelius had huge followings in Britain from very early on, and Szymanowski became
a Szymanowski hot spot more than 30 years ago, almost entirely thanks to Rattle's early championship.
Janáček, Szymanowski and Sibelius - three Rattle specilaities upon whom much of his reputation is based.
How I wish that I'd been able to get to both conecrts, since the LSO live broadcast omitted Syzmanowski, which I'd been looking forward to. Rattle, who learned his Szymanowski from Witold Lutoslawski, made Britain a Szymanowski hot spot more than 30 years ago, when the Communists still controlled Poland, and weren't giving the composer the recognition he enjoys today. Rattle's recordings are still the leaders in the field : you need to know them to fully appreciate the composer. So my regret at not hearing Jansen in the Violin Concerto is tempered by knowing there are alternatives. She's done the piece many times, including with Rattle and with the LSO.
Rosa Newmarch, a great musicologist, was aware of Janáček amost before he found his own instinctive voice as a composer late in life, promoting him passionately in Britain,sponsoring his visit to London in 1926. In return, Janáček rededicated the
Sinfonietta
in her honour. A precedent was established. Only ten years later Vítězslava Kaprálová, aged only 22, was invited to London to conduct her own
Military Sinfonietta
with the BBC Symphony Orchestra, a work which pays direct homage to Janáček, at a time when Czechoslovakia was being threatened by the Nazi regime. Later Rafael Kubelík was to revive interest in Janáček at the Royal Opera House. Rosa Newmarch was an extraordinarily influential person, working tirelessly for what she cared about and she herself deserves to be given greater acknowkedgement. Please try and get to the Oxford Lieder Festival on 16th October to hear Philip Ross Bullock speak about Newmarch, Janáček and the music of Bohemia, Moravia and Slovakia. It's followed by a recital of Janáček's seminally important
Diary of One who Disappeared
, with Toby Spence and Julius Drake.
Please read more here
.
The fanfare with which Janáček's
Sinfonietta
begins was bracingly bright, the row of trumpeters aligned at the back of the orchestra a blazing sight. Though the piece was initially written to celebrate Czechoslovakia's military, it is as much about freedom and free spirits as about the military. The sharpness of Rattle's attack heralded the transition to woodwind melodies, reminiscent of the pipes in a military band, but also reminscent of the sounds of the countryside. Rattle's approach on this occasion (he's conducted it many times) was vivacious, very open-air. I specially liked the way the fanfare resurfaced, with warmth and vigour rather than brass for the sake of brass. Long string lines floated over resolute foundations, describing the buildings that loom over the city, making a nice contrast with the fourth movement where the trumpets lead a merry march, horns in accord. At last we reach " The Town Hall, Brno" as the last movement is titled. The kings, queens and church no longer reign, though their heritage informs the new Republic. Those cheerfully awry rhythms might suggest the jubilation of the people. The return of the fanfare chorale thus created a sense of unity: past and future linked together with heady optimism.
Britain fell in love with Sibelius very early on. Indeed, the composer's popularity in the west contributed towards international support for the independence of Finland, an example of art influencing life. Again, Rosa Newmarch was in on Sibelius fairly early on.
Finlandia
was heard twice at the 1906 Proms. Rattle's Sibelius continues a long British tradition forged by Beecham, Boult, Barbirolli, Berglund and others. Most British audiences grow up with Sibelius implanted into their listening DNA, and Rattle has been a part of that. Rattle's Sibelius most certainly is to be reckoned with, not brutalist like Karajan, but more sympathetic to the other forces in the music. Rattle in 2018 with the LSO is of course very different from Rattle with the City of Birmingham Symphony Orchestra twenty years ago, but this was a very good performance. Much of the stylishness of the Berliner Philharmoniker may have rubbed off on Rattle, and the LSO are sounding more inspired and classier than ever. A "warm"
Sibelius 5
, with grandeur and magnificence, but also human and humane : Sibelius with a soul, so to speak, and all the better for that.
Livestream here for 30 days