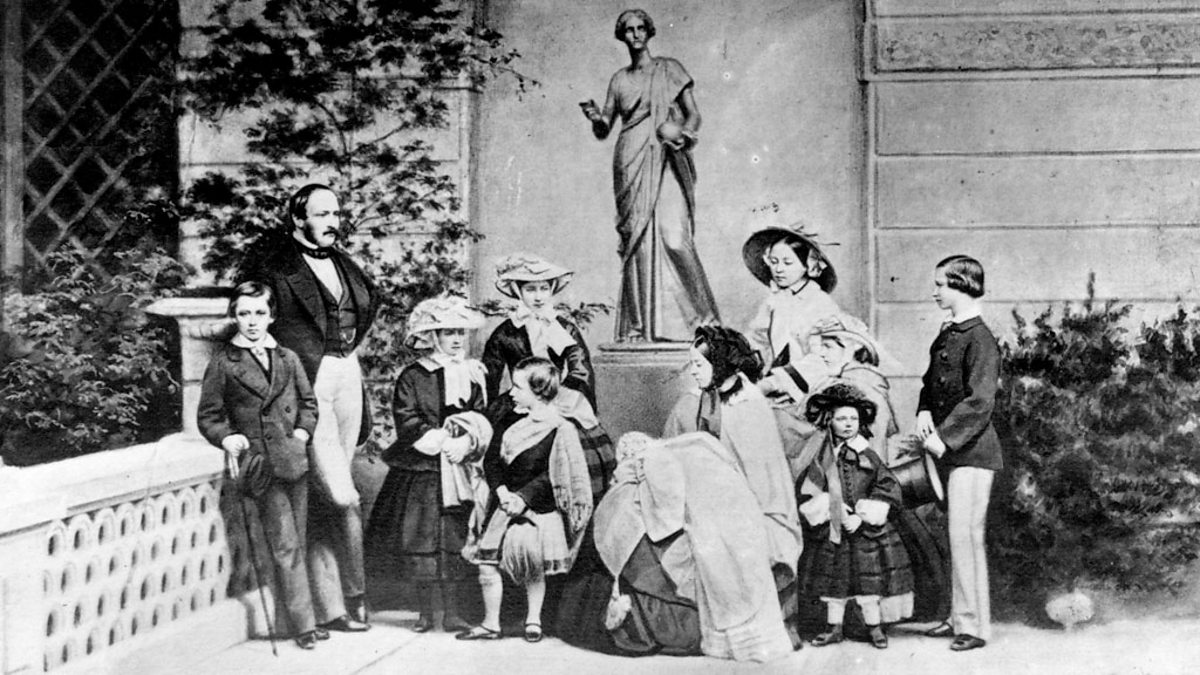 Currently in the news, sensational accounts of the relationship between Queen Victoria and Prince Albert. So he kept making her pregnant so he could "manipulate" her and further his own ambitions ? in the days before birth control, most people had huge families, even if they couldn't afford to keep them well, an accusation that cannot be lodged against the Queen and her husband, who came from the princely line of Saxe-Coburg and Gotha. The House of Hannover had lucked out in 1714, when George became King of England. Victoria and Albert weren't so far apart, socially. Being the only surviving issue of a family not known for statesmanlike virtue, she could have been in a vulnerable position. Albert made Victoria as much as she made him. Without his visionary ideals, the Victorian Age might not have become so associated with the cultural values so central to German intellectuals of the era. How much worse off we'd be had Victoria married a gammon ?
As for their sex life, they both enjoyed themselves without restraint. When told she shouldn't have more children, her response was heartfelt. "Am I no more to have fun in bed"? As for thre notion that post natal depression proves anything, that's nonsense. It can happen to anyone. In any case, it is an insult to Victoria to suggest that Victoria was too stupid to have her own mind. Lie our present Queen, she was no pushover : she read and understood what her governments presented her with. She refused, for example, to outlaw sex between women. It wasn't because she thought women were asexual but rather that she couldn't imagine getting it off without a man. So let's stuff these ideas of Victoria as victim. Millions of women are abused and mistreated. These are the women who need our support, in the real world beyond TV and media sensationalism. Insult Victoria, and you're insulting all women who have managed against the odds.
Apropos Victoria and Albert, I'm looking forward to Prom 40 on 16th August, marking the 200th anniversary of Queen Victoria's birth. Ádám Fischer conducts The Orchestra of the Age of Enlightenment in Mendelssohn,
Piano Concerto no 1 in G minor
(Stephen Hough) and
Symphony no 3 "The Scottish"
, with Arthur Sullivan's suite on
Victoria and Merrie England
and a set of songs by Prince Albert himself (Alessandro Fisher, tenor). G&S for the crowds, but Albert of Saxe-Coburg and Gotha as an insight into the private world of Victoria and Albert. Incidentally, Victoria and Clara Schumann were both born the same year. Both of them had numerous children, and were reasonably happy (Robert and Cara kept sex diaries). And both of them were pioneers, created careers almost without precedent.