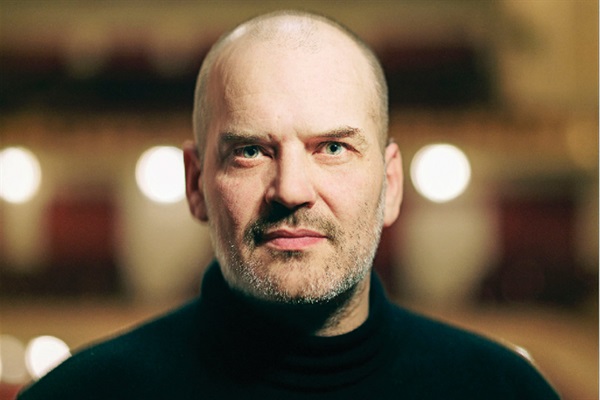 Robert Schumann Liederkreis op 39 ((1840) with Florian Boesch and Justus Zeyen at the Wigmore Hall, London. In Liederkreis op 39 Schumann sets the poems of Joseph von Eichendorff, so very very different to Heinrich Heine, whose poems formed the basis of Liederkreis op 24. Eichendorff was both idealist and pragmatist, an aristocrat who helped create the Prussian public system, the first and most comprehensive government school system, open to all, regardless of wealth or status. One of the principles of Romanticism, derived from 18th century ideas, was the concept of the purity of Nature and of those who lived in harmony with it.
Joseph, Freiherr von Euchendorff
Though Eichendorff, Heine and Schumann were contemporaries - living poets being set by a living composer, "new" works" in every sense - Eichendorff's aesthetic harked back to earlier ideas of pastoral innocence. Liederkreis op 39 is beautiful because it harks back to an earlier period of innocence, closer to the naturalism and sense of wonder captured in the folk-like wisdom of Brentano and Arnim's Des Knaben Wunderhorn. Songs like Waldesgresräch connect to the supernatural enchantment of Das klagende Lied, where the supernatural overlays human experience. "Du weiss nichts, wer ich bin", sang Boesch, not imitating the voice of a maiden so much as expressing an innocent's frustration with mortals who don't understand. The Lorelei has lived forever, but the hunter hasn't a clue. This wonderful song hovers between two worlds. Throughout the cycle, there's always something beyond, glimpsed yet not explicit. In Auf einer Burg, an old knight has been waiting so long in his mountain fastness that he's turned to stone. Hence the minor key in ths song. Yet meanwhile, in the valley, peasants are getting married : life goes on and renews, though the knight might turn to dust. The same theme arises in Im Walde, where the happy procession disappears into darkness. ""und mich schauert's im Herzengrunde". Boesch's voice growled "Herzengrunde" , suggesting unspeakable horror. Though Eichendorrff's world evokes the past it doesn't cling to it. The cycle ends with Frühlingsnacht .The moon, the stars and the woods tell the poet that change is coming and, with it, new hope. Whatever the poet may dream of, "Sie ist Deine, sie ist Dein".
Like all good Romantics, Eichendorff relished the unknown. Songs of wandering were songs of alienation, a concept earlier periods had few means of articulating. But songs of wandering also remind us that there are worlds we don't know, which might be beyond our comprehension. Nothing insular about Eichendorff, whose frontiers were of the mind. Boesch was at his best in songs like In der Fremde ("Aus der Heimat hinter den Blitzen rot") and In der Fremde ("Ich hör' die Bächlein rauschen") with its haunting refrain "Ich weiss nicht, wo ich bin", bringing out the internal musical connections in this cycle, offten missed when it's done like a series of songs, The refrain "Ich weiss nicht wer ich bin", for example, connects to the Lorelei's cry "Du weisst nichts, wer ich bin". Though Eichendorff and his peers didn't use the vocabulary of modern psychology and alienation, they understood the concepts. It was wonderful hearing Boesch singing Liederkreis op,39, but get the recording, just out on Linn Records. Please read more here. Though I wrote more about the Mahler songs, that's only because Boesch has done lots of Schumann, and relatively little Mahler.
Before Schumann';s Liederkreis op 39 Boesch and Zeyen presented four Schubert songs on themes of wandering, In Walde D708, Auf der Brücke D853, Der Pilgrim D794 and Der Schiffer D536. They also did five Hugo Wolf songs to poems by Eduard Mörike, Begenung, Auf ei altes Bild, Denk'es o Seele!, Schaflendes Jesuskind and Gebet. One erotic, one supernatural, three ostensibly though not quite religious and one so disturbing that it's in no category. Justus Zeyen has played with Boesch before, but his style is loud, more suited to Quasthoff than to the subleties of Boesch. Nonetheless, he showed how the piano part in Liederkreis op39 is more spare than in Liederkreis op24, in keeping with the restrained sensibility of the poems.