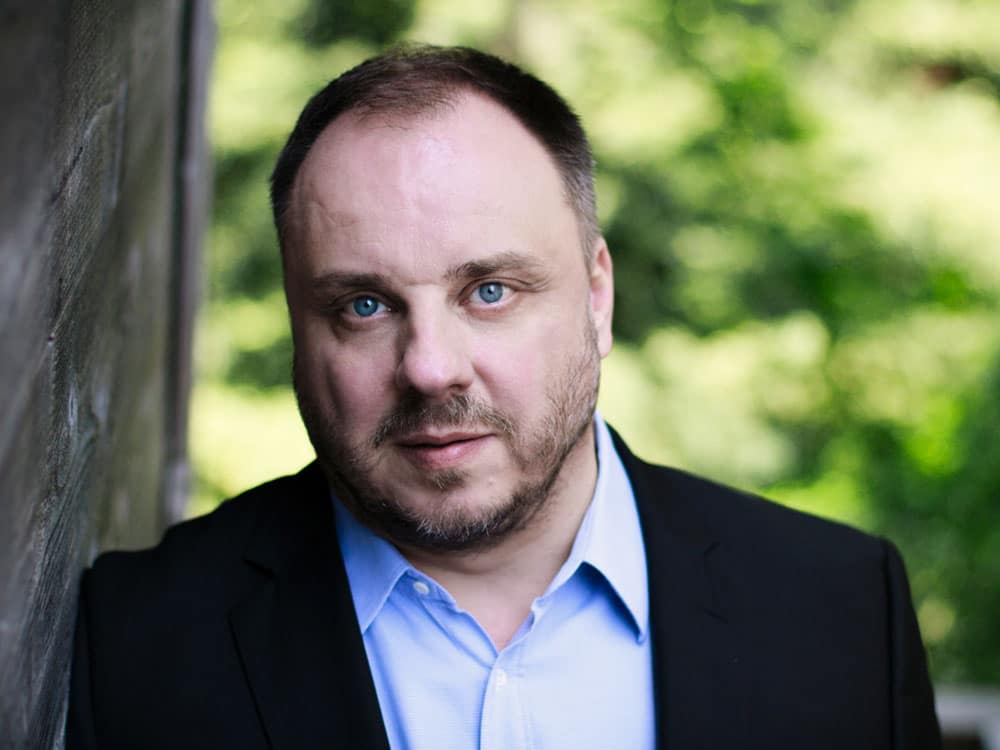 Matthias Goerne and Seong-jin Cho at the Wigmore Hall, London, in a demanding programme - Hugo Wolf Drei Gedichte von Michelangelo, Hans Pfitzner songs, Richard Wagner Wesendonck Lieder and Lieder by Richard Strauss. From Goerne we can always expect the unexpected, presented with musical intelligence, and Wigmore Hall audiences are well up to the challenge. Since I last heard him live, Goerne's voice has grown richer and more burnished, without losing the tenderness at the top he's so famous for. Astonishing mastery of nuance and phrasing, helped by a new ease of line. Ironically, as Goerne shades closer to bass baritone than befiore, he can still deliver songs usually the preserve of female voice, so convincingly that you wonder why they aren't done more often this way.
To begin, standard Goerne territory, the Drei Gedichte von Michelangelo of Hugo Wolf. He's done these often enough in the past, but this performance was something else. Goerne shaped the lines with such authority that the phrases seemed sculpted from solid marble. The fluidity of line suggested the sensuality of Michelangelo's work, where fingers pressed on flesh seem alive even though the moment is frozen in time. Formidable as these songs are, they are erotic though not in "love song" fashion. Perhaps the love object is life itself . hence the profundity of the central song Alles endet, was entstehet with its steady dignity.
The darkness in Goerne's timbre brought out the drama in the six Lieder by Hans Pfitzner (1869-1949). Though in later life, Pfitzner was to embrace Hitler and the values of the Third Reich, these songs, written between 1888/9 and 1916, represent Pfitzner while still in relative youth, heavily influenced both by Wagner and the almost Expressionist Zeitgeist of the time. A good link between Wagner, Wolf and Strauss.
Seong-jin Cho
These Pfitzner songs are expressive, with piano parts so elaborate that they feel scored for full orchestra, though only piano is present. Goerne's pianist was Seong-jin Cho, a young concert pianist of great flair. He won First Prize in the 2015 Fryderyk Chopin Piano competition. Goerne has always liked working with concert pianists (Brendel, Andsnes, Pressler and Gage, for starters). It's a different approach to the usual relationship between singer and specialist in piano song : riskier, but very rewarding. Cho is assertive, with a very individual personality in his playing which brings out the best in Pfitzner's settings where the piano is more flamboyant than the vocal line. Cho's pedalling rumbles and roars : dramatic introductions that set the stage for songs that want to be music theatre, figures flying across the keyboard adding commentary on text, and postludes that make the pianist protagonist as well as partner. Pfitzner may not get the subleties in the Heine settings Wasserfahrt op 6/6 and Es glänzt so schön die sinkende Sonne op4/1 but wow, does he paint a thrilling picture ! Quieter songs like An die Mark op 15/3 (1904), Abendrot op 24/4 (1909) and Nachts op26/2 (1916) give the singer more of a chance to sing, and Goerne shapes them sensitively, bringing out the atmosphere in the texts.
Goerne has had Wagner's Wesendonck Lieder in his repertoire for around 15 years, and his interpretation has matured. While these songs are beautiful with female voice, Goerne connects to the deeper undercurrents. The dangers of sexuality ! Tristan und Isolde in a villa in 19th century Switzerland, the composer literally on the run from the ,police at home. Thus the tension in Stehe still ! much tenser and more troubling with a male voice which resonates with muscular physicality. The headiness of Im Triebhaus lets Goerne's tone stretch with barely suppressed excitement before sinking into the pain of Schmerzen. Goerne has been singing King Marke in concert, which added frisson given the context behind the Wesendonck Lieder. Jonas Kaufmann sings these songs too, but the more obvious Tristan connection isn't nearly as disturbing as the idea of Marke or Otto Wesendonck watching what was going on.
Four songs by Richard Strauss - Traum durch die Dämerung op29/1 , Morgen ! op27/4, Ruhe meine Seele! op 27/1 and Freundliche Vision op 48/1 (1900) were followed by Im Abdendrot from Vier letzte Lieder, forming an arc between early Strauss and Strauss nearing death, looking back on the past. Though these songs are usually - but not exclusively - heard with female voice, they transpose well enough. In any case the emotions they deal with are universal, which a singer as good s Goerne has no trouble expressing whatsoever. As so often in Goerne's ingenious programmes, this selection formed a mini-cycle. The shadows of twilight give way to sleep and to dreams, refreshing the soul, for dawn and a vision of hope. As the last notes of Freundliche Vision faded away, Im Abdendrot returned us full cycle, to sunset.