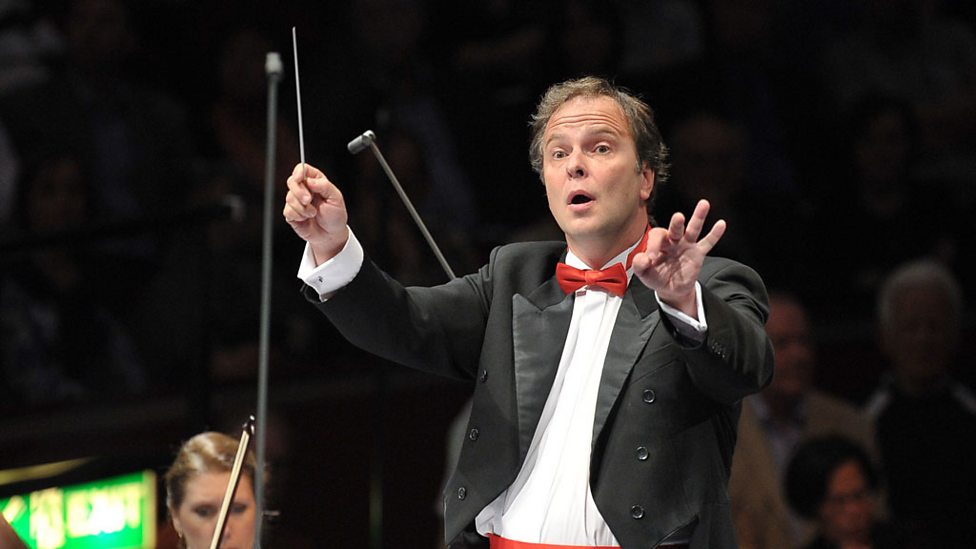 Sakari Oramo,BBC SO. photo :BBC


Sakari Oramo conducted Elgar Symphony no 3 in the performing edition by Anthony Payne, at Prom 51, with the BBC SO. Big event, because Oramo is one of the great Elgar conductors,. Oramo was Chief Conductor of the City of Birmingham Symphony Orchestra during the 150th anniversary of Elgar's birth. Since Elgar was so closely associated with Birmingham, this was no concert series, but a kind of pilgrimage, attracting the most intense of Elgar devotees. Oramo's performances were outstanding, so much so that he was awarded the first ever Elgar Society Award, despite strong competition. True Elgar fans, whose primary concern is excellence, not the nationality of the conductor. So please, let us have no more from those who keep harping on about the novelty of a Finn conducting Elgar. Elgar was championed in Germany before the First World War. A political, not musical eclipse. Sibelius was championed in Britain very early on in his career, as were Janáček, and Dvořák We need to get over thinking in insular terms.
Ten years on from those Birmingham concerts, Oramo is even more impressive, his intuitive grasp of Elgar's idiom enriched by maturity, enhanced by the BBC Symphony Orchestra, playing extremely well, "as if to the manner born", not "manor", for Elgar was someone whom all can relate to. Oramo brings out the warmth and humanity in Elgar, wonderfully life affirming and fresh.

Elgar did not write a "cycle" of symphonies, completing only two. The Third is a realization of the sketches he left, elaborated by Anthony Payne, who lived and breathed Elgar so intuitively that this completion is as close as we're ever likely to get to what might have been. A friend messaged me last night after the Prom. "When are they going to "Sir" Anthony Payne?" And so they should. Payne and his wife Jane Manning are venerable presences in British music and deserve recognition.


How fortunate we are to have this realization. It flows freely as if Elgar had become rejuvenated again after a long fallow period. The introductory passage surged, full of expansive confidence, strong chords giving way to lighter, brighter passages before a typically "Elgarian" flourish. Oramo brought out the contrasts between turbulence and serenity, suggesting ebullience in the face of despair. The warm-hearted scherzo, an allegretto particularly suited to Oramo's personal style,was well shaped, with an edge of disquiet creeping in, developed further in the third movement. This moved like a waltz, elegantly poised, but veiled,as if being remembered from the past. Particularly lovely,sad strings. with just enough rubato to suggest the palpitations of the heart. From this rose the woodwind theme, soaring upwards to a new,more expansive plane. But the mood darkened, underpinned by ominous timpani. Soulful surges,strings, brass and woodwinds together, leading into a section so refined that it seemed to shimmer in haze. In the Finale, the mood of confidence returns in a march of sorts, with a firm tread, lit by cymbals..Though a sense of unease remains (single chords and a wavering melody) the movement ends affirmatively. Brass figures rise,joined by winds, and "Elgarian" richness in the strings,culminating not in fanfare,but in lingering glow.,with quietly tapping tam tam. This is important, since Elgar didn't live to complete the piece. It should not end in certainity, but in ambiguity, as a mark of respect.

Before Elgar, Sibelius: Scènes historiques, Suite No. 1 and Saint-Saëns: Piano Concerto No.2 in G minor, with Javier Perianes.