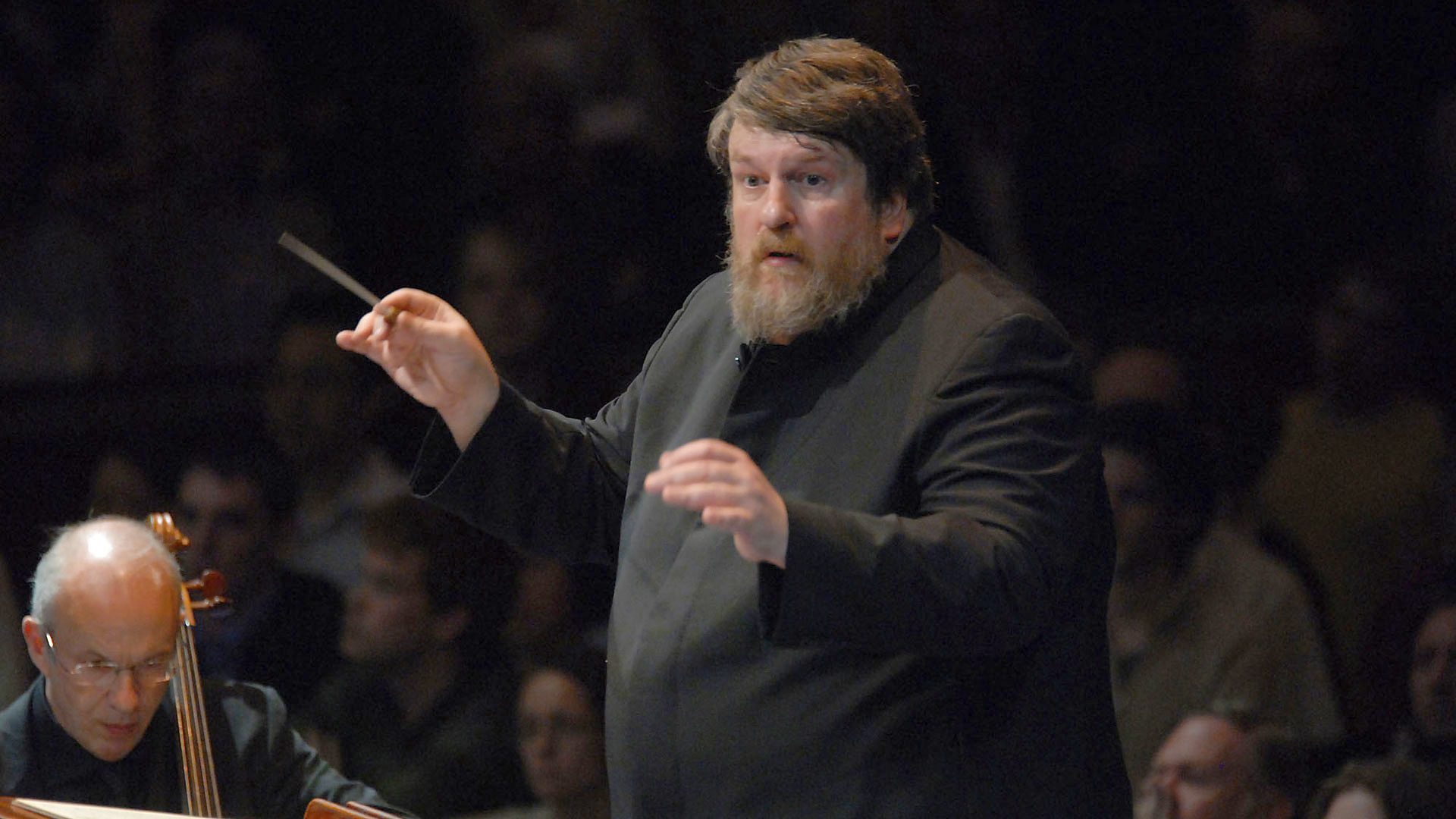 Aldeburgh and Oliver Knussen, so closely connected that it's always an occasion when Ollie conducts the BBC SO at Snape. Ostensibly, the theme of this programme commemorated the First World War, but frankly it didn't need an artificial angle. In true Britten, Aldeburgh and Knussen tradition, this concert was forward looking and adventurous, working very well on its own musical terms.
Britten and Aldeburgh have always been outside the mainstream of British tradition, so Elgar isn't heard much here, and the oratorios and major works don't suit the Maltings. Bach, however, is an Aldeburgh staple, since Britten passionately believed in links between the baroque and the modern. So for a change, Elgar's transcriptions of Bach's
Fantasia
and
Fugue
in C minor. Bach often gets tellingly transcribed in every era, so transcriptions offer a glimpse into the transcriber's style. Elgar's Bach is stately, an ocean liner rather than a doughty skiff. Not top-notch Elgar but pleasant enough. It served, however, to magnify the originality of George Butterworth to whom Ralph Vaughan Williams dedicated his Second Symphony, an acknowledgement that, without Butterworth's vision, RVW might not have achieved so much so soon. Butterworth's
A Shropshire Lad
is based on the same Housman sources that inspired both Butterworth and RVW's wonderful song cycles. RVW orchestrated his songs, but Butterworth created something entirely new for his orchestral
Shropshire Lad.
You can recognize echoes of the songs, but the whole is a quasi-symphonic work in its own terms, sophisticated ideas expressed with clarity and originality. Because Knussen doesn't do mainstream "English" music, he approached Butterworth without baggage. This Shropshire Lad sounded remarkably fresh. Definitely not "cowpat school", but a contender for inclusion in the new age of music that was fast developing all over Europe at the time the piece was written. What might British music have been had Butterworth survived the war?
With this imaginative Butterwoth still resonating in the mind, Gary Carpenter's
Willie Stock
didn't have much chance. Even on relistening to the broadcast, it's a work that is wonderful in concept, though less so in execution. Willie Stock was an ordinary soldier, killed in the trenches, so Carpenter adapts popular song of the time, deconstructing and fragmenting the tunes, just as the men in the trenches were blown to bits. It's thoughtful, and one feels close to poor Willie Stock but it might be best heard as part of a documentary, rather than a concert piece.
Elliott Carter's
Sound Fields
replaced at short notice a Carter work for baritone and orchestra.
Sound Fields
was born when Knussen and Carter were having lunch together at Tanglewood in 2007. Since Carter wrote so well for string quartet, it's surprising that this is his first work for string orchestra. Yet, despite the larger numbers involved, it's diaphanous, a gently wavering sequence of chords. A single chord is played by twelve sub-groups in the orchestra, achieving startling density by simple, elegant means.
Sound Fields
is slow and smooth, the chords gradually enfolding out of each other. It starts with slow timbred cello, evolving towards a simpler, barely audible final chord, also cello, that seems to evaporate into nothingness. All in barely four minutes.
Charlotte Bray is an Aldeburgh regular, and good, so her Stone Dancer was eagerly anticipated. It was inspired by Henri Gaudier-Brzeska's
Red Stone Dancer
(1913-14) when western art was learning from non-western "primitive" art. Picasso, Braque, Stravinsky, Diaghilev, and more. Thus the figure of a dancer, whose métier is fluid movement, depicted as solid, inanimate object. What comes over, though, is physical presence and strength. Thus Charlotte Bray's
Stone Dancer
moves in a series of smaller movements, each held long enough that we feel the force behind the ideas before moving on. This reminded me a lot of Rebecca Saunders's monumental sculptures in sound, which come vividly to life in performance. British music is most certainly alive and well, without a whisper of twee.
And so to Alban Berg's
Three Piece for Orchestra
Op 6 from the same period as Gaudier-Brzeska's sculpture. Again, the idea of dance and physical forces expressed through music. In the first "piece", the Praeludium, the orchestra growls, as if invoking primitive powers. The central piece is even called Reigen referring to dance. Ländler and waltzes appear fleetingly, caught up in the swirl of the larger flow, as if the orchestra was like time itself, pulling things along in its wake. Thus the wild finale, where dance figures coarsen into march: the idea of movement made brutal Knussen and the BBCSO defined the sparkling touches in the piece so well that the contrasts with low winds, wailing brass and timpani felt savagely disconcerting.