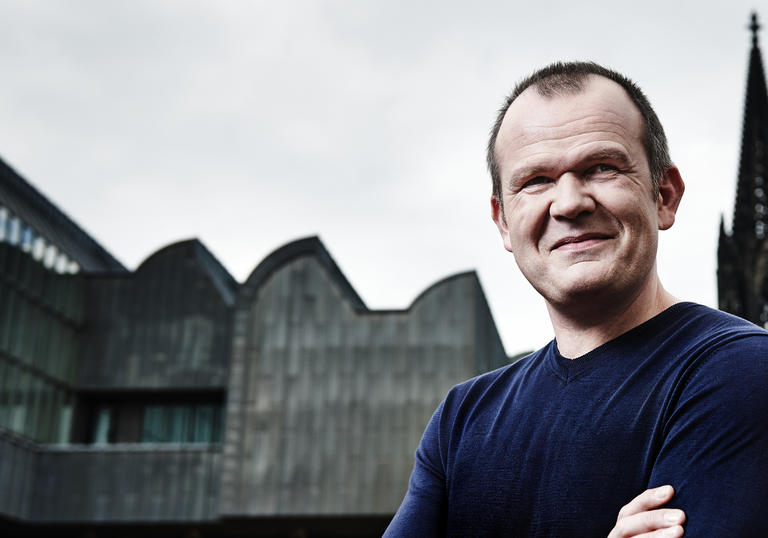 The London Symphony Orchestra's Debussy series with Principal Guest Conductor François-Xavier Roth, at the Barbican, London
For my review of the outstanding final concert iun this series, please REWAD HERE (Lots of other links, too)
The spirit of French style is dance, agility, precision, energy, inventiveness. Wagner, while well played, seemed almost pre-modern.
Much more than "Debussy's Greatest Hits" but a series that puts Debussy into context in a thought -provoking manner, typical of Roth's intelligent musical flair. Tomorrow, 21st January, "The Young Debussy" with Debussy's
Première Suite which he wrote while still a student. The piece exists in manuscript but was was only prepared for performance in 2012 when Philippe Manoury orchestrated the third movement, Rêve. Roth conducted the premiere with Les Siècles and made the so far only recording. The
Première Suite

unfolds in four movements, Fête, Ballet, Rêve and Cortège et Bacchanale

. Though the piece is very early Debussy indeed (1882-4) there are passages which suggest how the composer was going to develop. It will be heard together with the overture to Wagner Tannhäuser, the suite of Massenet Le Cid and Lalo's Cello Concerto with Edgar Moreau, soloist. A big programme, but consider the connections and influences.
On Thursday 25th January, four keynote pieces,
Prélude à l'après-midi d'un faune, Fantasy for Piano and Orchestra (Cédric Tiberghien), Jeux and

Three Nocturnes

. More provocatively, on March 25th, "Debussy and Beyond" demonstrating the influence of Debussy on modern music. Boulez Livre pour cordes,
Bartók
Violin Concerto No 2 (
Renaud Capuçon
),
Stravinsky Chant du Rossignol and a new work by Ewan Campbell.

Last but certainly not least, not least, on Sunday 28th March, "Half Six Fix" a one hour concert starting 6.30pm - Debussy La Mer and Stravinsky Chant du Rossignol. Worth coming in to town for that alone and dinner later. Or, you could stay for the evening concert with the Britten Sinfonia and the Britten Sinfonia Voices, with Stravinsky, Gabrieli, Gesualdo, Mozart, Bruckner and Esa-Pekka Salonen's Concert etude for solo horn.