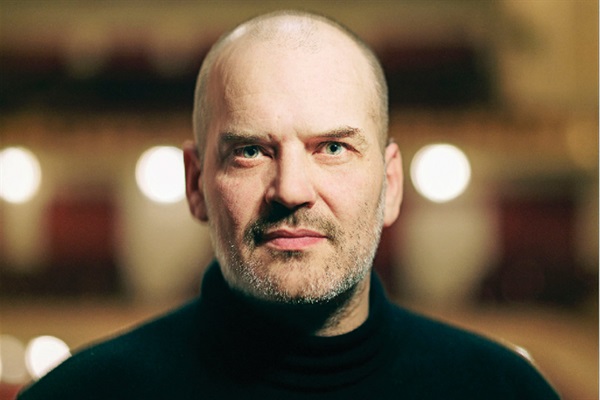 Florian Boesch and Malcolm Martineau at the Wigmore Hall, another highlight of the WH's complete song series. Read my review of the
opening concert in the series, also with Boesch asnd Martineau HERE.
The two recitals dovetail beautifully, complementing each other extremely well. As with the first recital, Boesch and Martineau mixed famous songs with others more esoteric. That's why the Wigmore Hall series is so important. It's not enough to know only "greatest hits", but to explore the whole traverse of Schubert songs. That is why the Wigmore Hall series is so important.
Schubert's settings of Goethe's Wilhelm Meister songs, the
Gesänge des Harfners formed the backbone of the first half of this recital, and rightly so. Although we've heard these songs so many times before, it's worth pondering their place in Schubert's creative output. Schubert would have known Goethe's saga in full, and probably understood the horror of the Harper's situation, cursed by guilt, exile and alienation.
In
Wer sich Einsamkeit ergibt
D 478, the piano recreates the sound of the kind of travelling harp Wilhelm Meister might have carried with him on his wanderings. In 2013, at the Wigmore Hall, Matthias Goerne sang the Harfner songs transcribed for harp with Sarah Christ (
review here
). I remember thinking how beautiful the harp sounded, less assertive than a concert piano and more plaintive. But the darker colours of the piano are firmer, reverberating in silence, very much part of meaning. These songs aren't core repertoire for nothing.
Boesch and Martineau pull off a masterstroke, though, by pairing the Harfner songs with other songs about struggle and journeying. In
Der Pilgrim
D794 to a poem by Friedrich Schiller, the piano part resembles the steady march of a pilgrim, possibly just as poor as Wilhelm Meister. He may never reach his goal, but he's inspired by "ein mächtig Hoffen und ein dunkles Glaubenswort". In
Der Wallfahrt
D 778a, to a poem by Friedrich Rückert, "Meine Thränen im Bußgewand". This time the pilgrim is adrift in the desert. The song is but a fragment, created for performance by Schubert scholar Reinhard Van Hoorickx who recreated other fragments, like
Lebensraum
D1a which Boesch and Martineau did at the Wigmore Hall in September 2015. Then
Der Hoffnung
D295, a grudging, trudging sort of hope and
Greisengesang
D778, also from the same Rückert
Östliche Rosen
from which
Der Wallfahrt
came, though the song is much more substantial. Here the protagonist has gone old and grey, but, having gone through tough times has found peace. As always, Florian Boesch programmes with genius. Incredibly rewarding intellectually as well as artistically.
What is the theme, then, of the second half of this programme? Is it love, albeit doomed love, like the Harfner's love? The jauntiness of
Ratlose Liebe
D138 gives way to
Die Liebe hat gelogen
D751 and
Du liebst mich nicht
D756, both plaintive, and the mood of secrecy in Geheimes D719. That would fit around the strange, unsettling
Abendstern
D806 (1824) to a poem by Johann Baptist Mayrhofer. Mayrhofer was a strange, difficult character: it says much about Schubert's personality that he put up with him so long. The Evening Star is an outsider, shunned by others, presenting itself briefly before darkness settles. Perhaps Mayrhofer identified with it. The star sings "Ich säe, schaue keinen Keim, und bleibe trauernd still daheim." - I shine, but stay sorrowful.
This creates the right context for
Lied des Florio
D857 no 2. which comes from Schubert's incomplete Schauspeil
Lacrimas
, whose exotic "oriental" setting cloaks doomed love. The piano part connects to Abdenstern in that it sparkles gently, like a star, but the text expressly refers to poison and death. This song has a companion,
Lied der Delphine
(Florio's amour) for high soprano. It wouldn't suit Boesch's voice, but keeping the two apart fits in with the idea of unfulfillment. Bear Delphine and Florio in mind, though, for
Der Kreuzzug
D932 has notes so high that they stretch a baritone's range, which oddly enough fits meaning. A monk watches Crusaders heading off to the East. The piano part suggests the chants and bells of an enclosed monastery. The voice part, however, soars upwards, as if the monk could escape and ride off with the knights. But "Ich bin, wie ihr, ein Pilger doch!". The monk is fighting inner battles every bit as difficult as those the Crusaders are heading towards.
With
Das Grab
D569, we reach the lowest depths. Now the voice inhabits the lowest points in the tessitura. The pace is funereal, the piano tolling a death march. But good programmes don't send us home feeling sad, so it's followed with
Am Tag aller Seelen
D343, also known s
Litanei.
"Ruh'n in Friden, alles Seelen" Old and young, freed of earthly suffering, honoured on All Souls Eve, It's an extremely beautiful song, ideally suited to the sensitivity with which Boesch can sing. And so to the blissful
Seligkeit
D433 in which happiness is restored. In a way, perhaps we've been on a journey, or a pilgrimage, facing difficult times, but emerging, not like the Harfner, but like Mignon, transfigured by grace. How I wanted to be at this recital, but circumstances proved otherwise. But a true Lieder buff will never be thwarted! I recreated the programme through recordings and memories. And I've heard Boesch and Martineau often enough to imagine how they'd sound. As with most things in life, you get as much as you are prepared to put in.